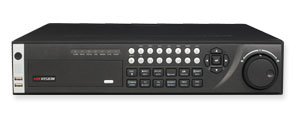 The DVR9K is a revolutionary DVR allowing you to control a combination of analogue and IP cameras.
However, the DVR9K is more than just two Digital Video Recorders in one, it's also one of the most powerful DVRs ever made.
Real-time recording of up to D1 resolution (25fps every channel) means you never miss a thing with stunning quality playback whilst the advanced H264 compression produces the smallest comparable file sizes of ant DVR.
With massive internal storage of up to 16TB in such a compact attractive case the dvr9K puts other DVRs to shame.
User management allows you to set up users and user rights to suit your application giving you total flexibility.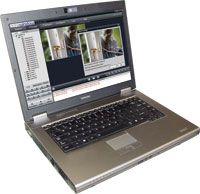 The client software that comes with the DVR is easy to use and allows you to monitor and configure your DVR from anywhere in the world!
With other feature such as tri-stream technology, multi channel playback, alarm notification, email notification and even monitoring via a mobile phone the dvr9K is a perfect tool for high-end retail and public sector CCTV installations.
D1 resolution H264 with stunning picture quality
Dual Analogue & IP camera inputs
Realtime recording on all channels
Simultaneous multi-channel playback
Unlimited monitoring & integration of 1000+ DVRs